B10MOUSE
A software designed to help impaired people with everyday use of computers. Using a Microsoft Kinect for Windows™ as an input device, users can interact with a normal pc, through simple head movements, voice commands and eye-blinks.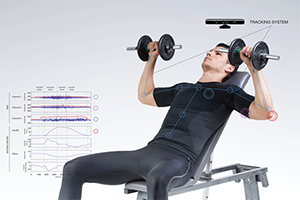 WISE
WISE is a wearable device integrated inside sport garments. Designed to monitor in real-time muscular strains during sport practice or rehabilitation routine, it supplies the user all the important info regarding the quality of his exercise.
TOTEM/KIOSKS
Interactive KIOSK with integrated B10Mouse system, for people with upper limb mobility deficit.